This has been an exciting week for Blwyddyn 6. Pupils have spent time at the Secondary Schools they will be going to in September. It has been nice to hear about the activities some of them have been doing and about some of the new friends they have already made. We look forward to hearing from more pupils when they return to us on Monday.
We have also enjoyed visiting the Prayer Stations and having a visit from PC Hulley, who talked to us about friendship and looking out for one another.
#HealthyConfidentIndividuals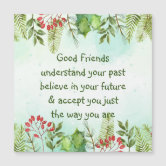 We have been building model Anderson shelters and have also designed our own shelters which we will make prototypes of and test next week.
Next week
We are looking forward to our trip to Llandudno on Tuesday next week. Pupils will need to wear school uniform (Leaver's hoodies are fine) and dress appropriately, according to the weather
forecast. Please apply sun cream before school if the forecast looks hot and sunny. They will also need a packed lunch and water with them. They can bring a little spending money if they would like to. Please see the letter previously sent for any more in
formation. The pupils will be doing some photography there – we look
forward to seeing the photos they take! #EnterprisingCreativeContributors
We will be having a final visit from PC Hulley on Monday afternoon where she will talk to us about anti-social behaviour. We will continue to learn about probability in Maths. We will also continue to read 'Letters from the Lighthouse' and create news broadcasts. We have also been thinking about our Leaver's service and will commence rehearsals next week!
Homework
Reading books have been sent with pupils in school today and others will be kept until Monday. I have copies of a poem for our Leaver's service that I would like the pupils to read. A copy has been uploaded to Google Classroom for those still on transition days too.
Mrs Burgess and Mr Kennard